ATTENTION: PROFILE UNDER CONSTRUCTION.
----
"And then...I was defeated...by the mere sight...of the innkeeper's skirt length!"
— Qrow Branwen

Click here for no reason
Welcome to the sexiest profile on the wiki ( ͡° ͜ʖ ͡°)
| Description | ✨ H O O E Y ! ✨ |
| --- | --- |
| After watching one of the 300+ episodes of Rooster Teeth Animated Adventures, Gemmaniac has gained a newfound fascination with the crew that made Camp Camp possible and immediately became a Rooster Teeth fan ever since. Gemmaniac is usually seen editing grammatical/spelling mistakes on this wiki, including adding some non-listed facts and is usually seen editing articles in the RWBY Wiki. | |
| My Favorite People | My Favorite Series |
| Most Favorable People | Most Favorable Series |
Thank you for stalking me, and welcome to my profile~
INFO:
Nicknames: Gemm
Occupation: Student and Artist
Nationality: Filipino
Talents:
Drawing
Singing
Making YouTube Videos
Wiki-ing
Known Languages:
Fookien (first/fluent)
Tagalog (second/fluent)
English (third/fluent)
Waray (hometown language)
Japanese (learning)
French (learning)
Favorite Sports:
Badminton
Soccer
Basketball
Volleyball
Favorite Subjects:
Dream Jobs:
Artist/Illustrator
Voice Actor
Chef/Cook
Interior Designer
References
Gemmaniac

Je m'appelle Gemmaniac! I'm a 9th grader who loves Steven Universe & Camp Camp, drawing and going on dangerous adventures and trying new things. And not to mention, loves traveling and sleeps late reading Lapidot and Gwenvid fanfics.
Personality
tba havent updated this in 3 years
Appearance:
Standing at 5 ft with a medium build. She has black shoulder length hair and black eyes.
Likes:
Fun and Adventure
Shows with Romance, Action and Drama
Bae
True Friends
Food
Luxury
Dislikes:
Fake Friends
Waiting
An empty fridge
Being told what to do
Annoying People and Trolls
Activity:
Everyday, starting midweek of March until midweek of June
Every Friday nights,starting the time she arrives home until 10:30 PM
Goals
Achievements
2018
FEBRUARY
February 9- Adding this to my profile makes it my 100th Edit
February 11- Reached Rank 19 on The Leaderboard.
MARCH
March 13- Reached Rank 15 on The Leaderboard.
March 28- My order from Rooster Teeth finally arrived. (Ordered on January 28)
APRIL
JUNE
June 3- Became an Admin / Content Moderator of the Wiki.
AUGUST
SEPTEMBER
OCTOBER
2019
JANUARY
Jan 12- first to win "Time to go Double Gold" Badge and reached Rank 6 on The Leaderboard.
My Favorite Photos from the Internet
Tabbers
---
Avatars
---
Social Media
---
Full List of Favorite People
My Favorite Characters
RWBY
Camp Camp
My Favorite Episode
RWBY
Camp Camp
My Favorite Ships
RWBY
Camp Camp
My Other Whereabouts

(Trusted Editor)


(Rollback and Trusted Editor)


(Trusted Editor)

Steven Universe Wiki [Badge Hunter (previously), Trusted Editor (currently)]
Pokemon Wiki (Trusted Editor)
Bee and Puppycat Wiki (Trusted Editor)
Pucca Funny Love Wiki (Trusted Editor)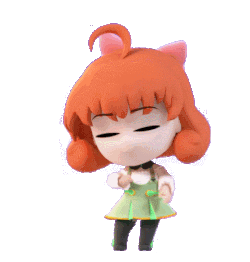 Community content is available under
CC-BY-SA
unless otherwise noted.