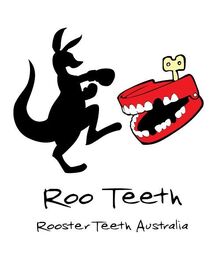 Roo Teeth was created by Caiti Ward, as the main Fan base for Rooster Teeth in Australia. It is also the biggest Rooster Teeth fan base outside of the United States. With over 5'500 members in the main Facebook group, Roo Teeth aims to bring the Australian community closer together and to provide opportunities for making friends and interaction.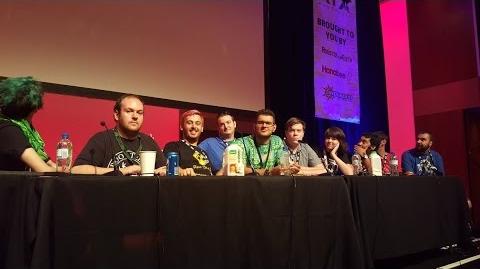 Roo Teeth Online
Edit
Roo Teeth is uses Facebook, Twitter, Instagram and YouTube to interact online. Every month, community gatherings are organised around the country, including during conventions such as RTX Sydney, Supanova, PAX Aus and Oz Comic Con. These gatherings range from simple dinner & bevs, to bowling, trampolining and ice skating.
On Facebook, Roo Teeth uses it's main group and a number of subgroups to cater to the community's needs.
Each state in Australia has its own subgroup, where local gatherings are organised and news is shared.
The Roo Teeth Gaming Community is a place where members can share gaming news, ask tech questions and organise game nights.
The Roo Teeth Cosplay Community is a group where cosplayers get together to share advice and progress on their various cosplays.

We also have:
External links
Edit
Roo Teeth Cares: Annual Charity Stream
Edit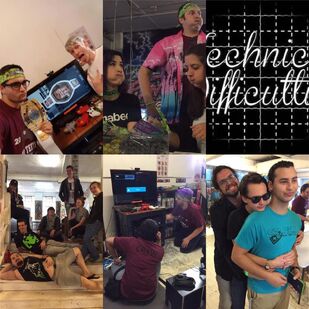 Roo Teeth also hosts a yearly Charity Stream, where the Community gets together to live stream on Twitch and raise money for a selected charity over a 24-hour period.
It also gives the members a chance to hang out, play games and participate in the stream itself.
Community content is available under
CC-BY-SA
unless otherwise noted.